Excellence in patient care
Dr Simon Skalicky delivers exceptional care that is respectful and responsive to individual patients.
An advocate for your vision
Simon is passionate to improve life for all patients with glaucoma and to promote glaucoma education and awareness.
Accomplished
In 2017 Dr Simon Skalicky was recognised by the Royal Australian and New Zealand College of Ophthalmologists as a Rising Star.
---
Our Technology
Simon takes a modern, innovative approach to surgery, using the very latest specialised equipment to monitor and treat glaucoma and cataracts.
Read Our FAQs
Accreditations & Credentials
Dr Skalicky is an active clinician, surgeon, researcher, teacher, academic and health advocate who has published over 40 articles in international Ophthalmology journals. Known as an Ophthalmologist ahead of the times, Dr Skalicky's career highlights are exceptional and atypical for his age.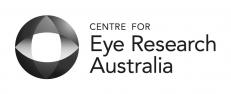 NON J QUERY